ITALIAN & JAPANESE FABRICS S/S 023

S/S 023



Certain Rue Blanche garments carry an additional label indicating that their fabrics are made in Japan or Italy, two countries with a strong textile past.
High quality always begins with good design, but also the yarn, the fabric and the confection of a garment matters. For this reason, we only work with renowned manufacturers who attach great importance to quality.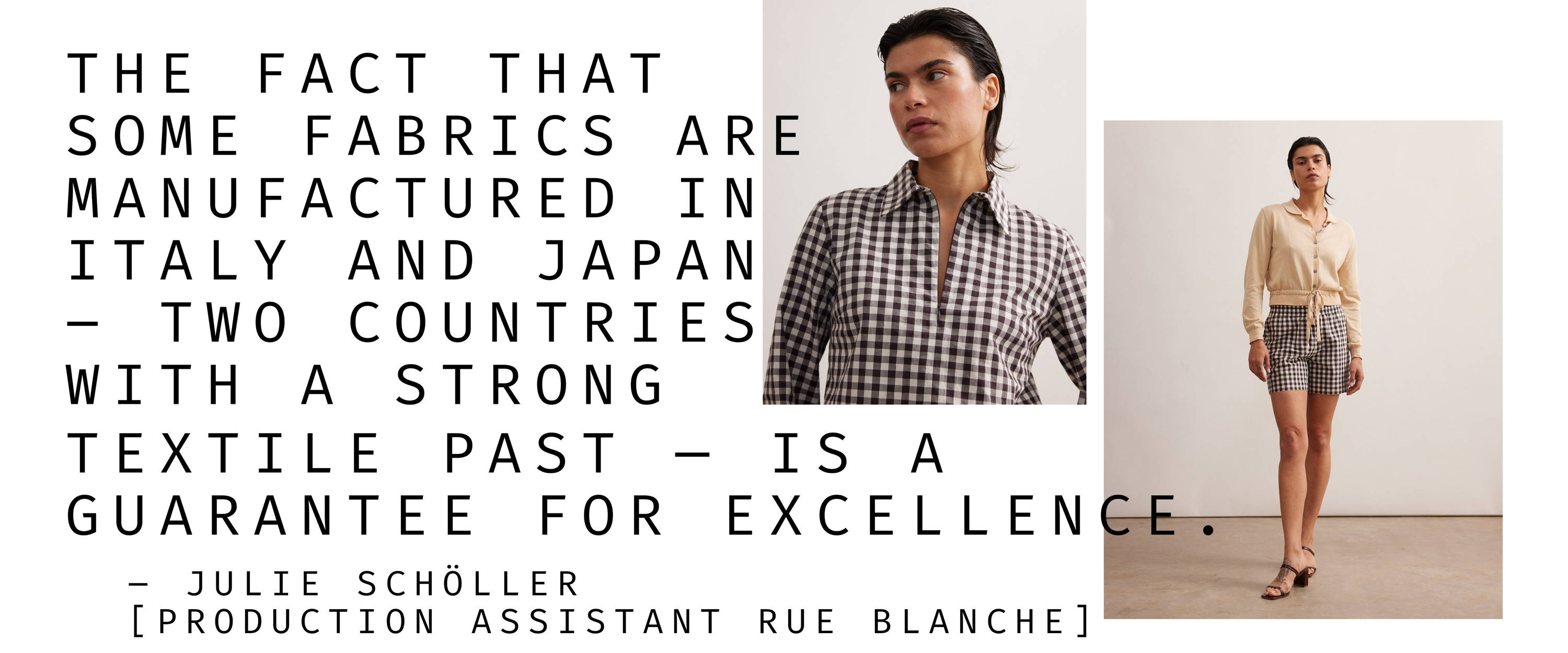 For our woven collections we tend to work with Italian poplin or choose for luxurious Italian prints.
What we love from our Japanese manufacturers ranges from fine cottons and wools, to superb synthetic fabrics with an interesting look, weight or finish. Like the Japanese fabric TU43(41): it stands out in look and touch and is as light as a feather to wear. When in motion there is a leathery water-like shine that flares up.